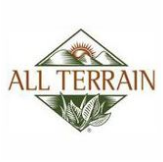 Prior to having kids, I was not as eco-conscious and didn't go out of my way to look for natural/organic ingredients. My purchasing behavior has certainly changed, especially when it comes to my kids. I look first and foremost at the ingredients when buying products for my kids' personal use. In addition, I read reviews from other green parents.
My quest to find an all-natural sunscreen began a little over 3 years ago. After reading articles that distinguish between physical and chemical sunscreens, I decided that I wanted to use a physical sunscreen for my kids. In addition to kid-friendly, I also wanted something that didn't leave a white residue, fragrance-free, not greasy, and was rated highly by the Environmental Working Group. The All Terrain Aqua Sport fit my checklist.
When I received the
Aqua Sport
, I couldn't wait to try it out. Lucky for me, my nieces decided to stop by for an impromptu pool playdate that day. I changed my son, grabbed the towels, and headed for the pool. I rubbed some
Aqua Sport
on him and was pleased to see that it left no white spots. I didn't have to rub and rub either, just enough to spread the lotion to cover the exposed areas.
The lotion spreads easily and smoothly, which is helpful when you are trying to put it on a kid who doesn't have the patience for it. It's definitely non-greasy which is great since I don't like that greasy feeling that some sunscreens leave on my face. After everyone was done playing in the pool, I checked my son and me to see if it worked. My son's arms and legs were tan compared to other parts of his body that were protected by his swimsuit; same with me. I read the instructions to make sure that I applied it correctly, and I did. Two things that I thought might have lead to the tan were that we didn't wait long enough before entering the pool and I didn't reapply as suggested.
I used
Aqua Sport
throughout the summer to continually test it. I noticed that we still got tanned, but not as much as after we reapplied.
It's definitely gotten some good reviews from consumers. I think
All Terrain
has certainly filled a gap in the market with this product; eco-friendly, kid-friendly, and broad spectrum. My suggestion to someone who is interested in trying
Aqua Sport
: reapply as recommended.
A little about All Terrain
All Terrain offers over 50 sun protection personal products for the entire family. Highly rated by the Environmental Working Group, all products are made from natural ingredients and tested to meet high standards. The product line includes sunscreens, repellents, soaps, sanitizers, lip balms, and first aid items.The company's mission is to help people live a more active, healthier lifestyle.
Disclosure:
I received one or more of the products mentioned above for free using Tomoson.com. Regardless, I only recommend products or services I use personally and believe will be good for my readers.